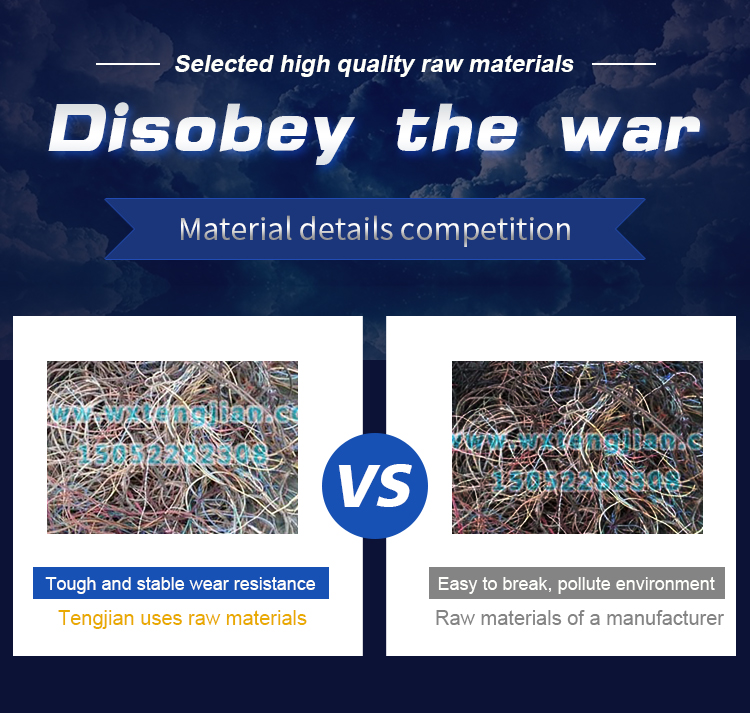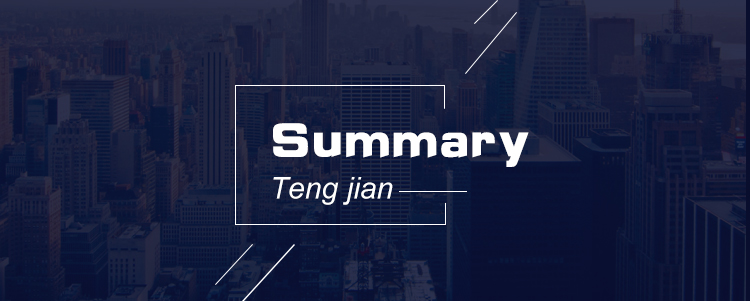 Model
TJ-D400
TJ-C400
Processing diameter
0.2-20mm
0.2-20mm
Overall dimension(LxWxH)
3*1.8*2.3
4*6*2.3
Machine weight
1.6t
2t
crusher machine
Main motor power
15kw
15

kw

shredder machine
Motor Power
Feeding conveyor belt
Motor Power
0.75

kw

0.75

kw

Feeding conveyor beltafter crushing
Motor Power
0.75

kw

0.75

kw

separation bed
Motor Power
1.1

kw

1.1

kw

Separating bed blower
Motor Power
2.2

kw

2.2

kw

dust absorb blower
Motor Power
3

kw

3

kw

magnetic separator
Motor Power
0.75

kw

0.75

kw

vibrating screen 1
Motor Power
0.75

kw

0.75

kw

vibrating screen 2
Motor Power
0.75

kw

0.75

kw

Cooling device
Motor Power
0.18

kw

0.18

kw

Electrostatic feeding conveyor belt
Motor Power
0.75

kw

Electrostatic separator
Motor Power
5

kw

Total Motor Power
25.23

kw

30.98

kw

Production/h
50kg-150kg/h
50kg-150kg/h
Fully automatic copper wire reccling machine TJ-400

Applicable scope and functions: it is for all kinds of waste wire which can not be processed by various stripping machines, such as automobile power line, motorcycle line, electric bottle line, TV set, washing machine, refrigerator, air conditioner, etc.Machine whole structure, customers can be connected to the production.Automatic crushing. Feed. Dust absorption. Separation.Only one person to feed can be produced, advanced dust collection device, dry separation, separated products can be sold directly.This machine is the most advanced waste line separation equipment in China.
Function: control system :1)star delta starter cabinet; 2)Electric motor thermal protection device; 3)Delay start protection function; 4)automatic vibration control; 5)Control of wind frequency conversion device; 6)cooling circulation in the grinder; 7)function of magnetic separator.
Easy to operate, can be feeding, after the crushing processing, transport operations, dry separation.Copper and plastic can be separated effectively, and the purpose of comprehensive utilization can be achieved.No dust, no secondary pollution, high economic efficiency of recycling, and high speed of copper plastic recycling treatment.