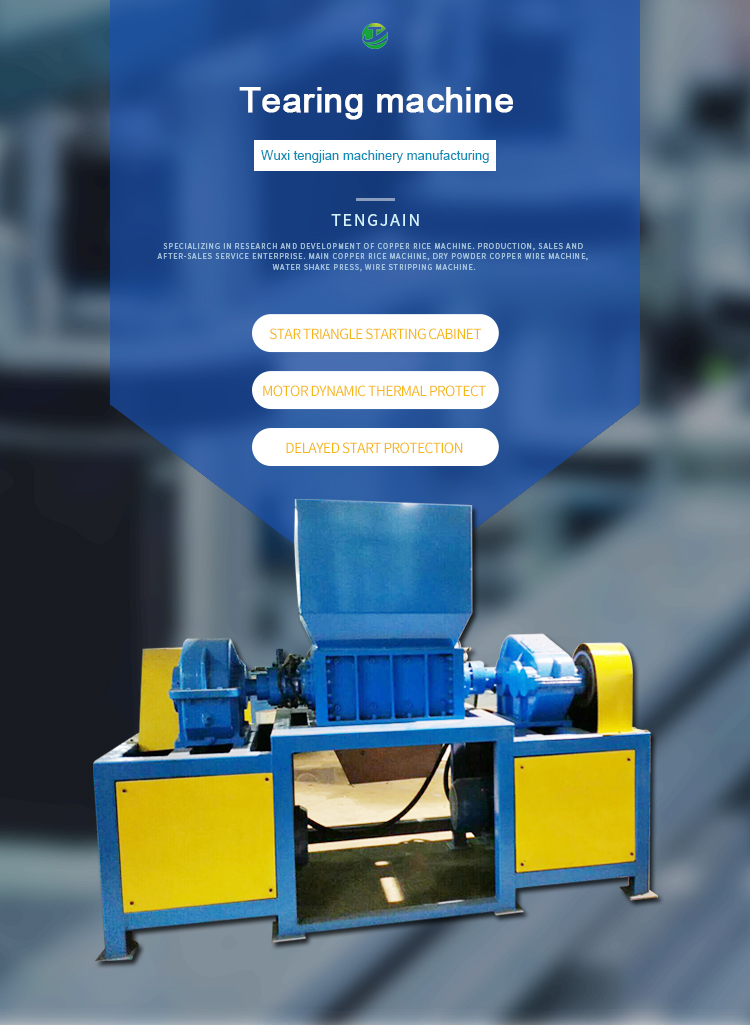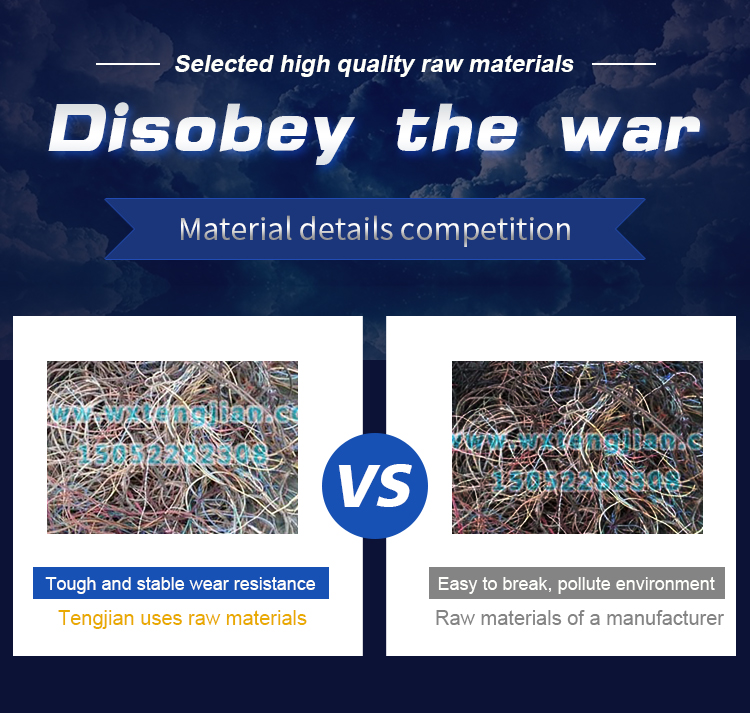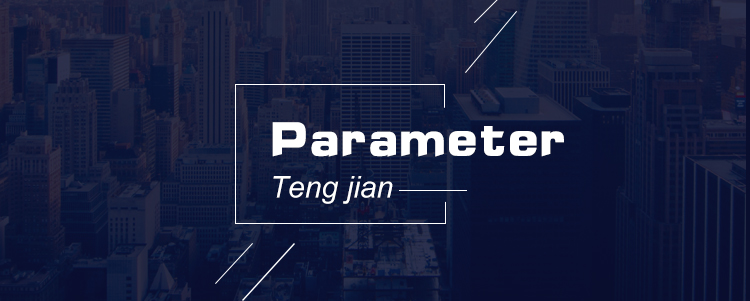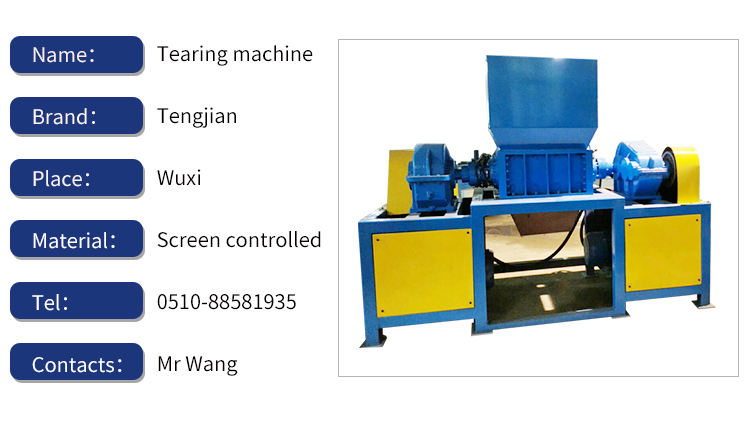 Detailed description:
Tj-a300 type 400 type 500 type 600 type 700 type shredder
My factory production of uniaxial shredding machine, the biaxial shredding machine can shred the material including but not limited to: metal, plastic, living garbage, tires, plastic, wood, oil cans, braid material, waste paper, eat hutch garbage, cable, medical waste, etc., from the blade to the machine (in addition to the electronic control, speed reducer and motor) are made by teng to build their own factory production, absolutely guarantee genuine materials, please customers rest assured the choose and buy!
Technical parameter
| | |
| --- | --- |
| Processing diameter | Waste miscellaneous wire of any specification |
| Overall dimension(LxWxH) | 4m. Wide 2m. High2.2m |
| Machine weight | 3000kg |
| Main motor power | 30kw |
| Motor Power | 0.75kw |
| Motor Power | 5.5kw |
| Motor Power | 1.1kw |
| Motor Power | 2.2kw |
| Motor Power | 0.75kw |
| Motor Power | 120kw |
| Motor Power | 43kw |
| 10H/Production | 3000kg-4000k |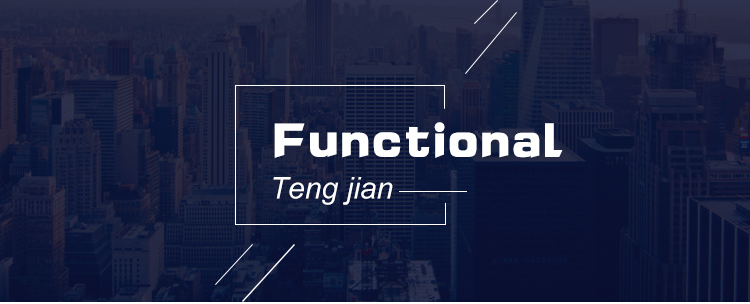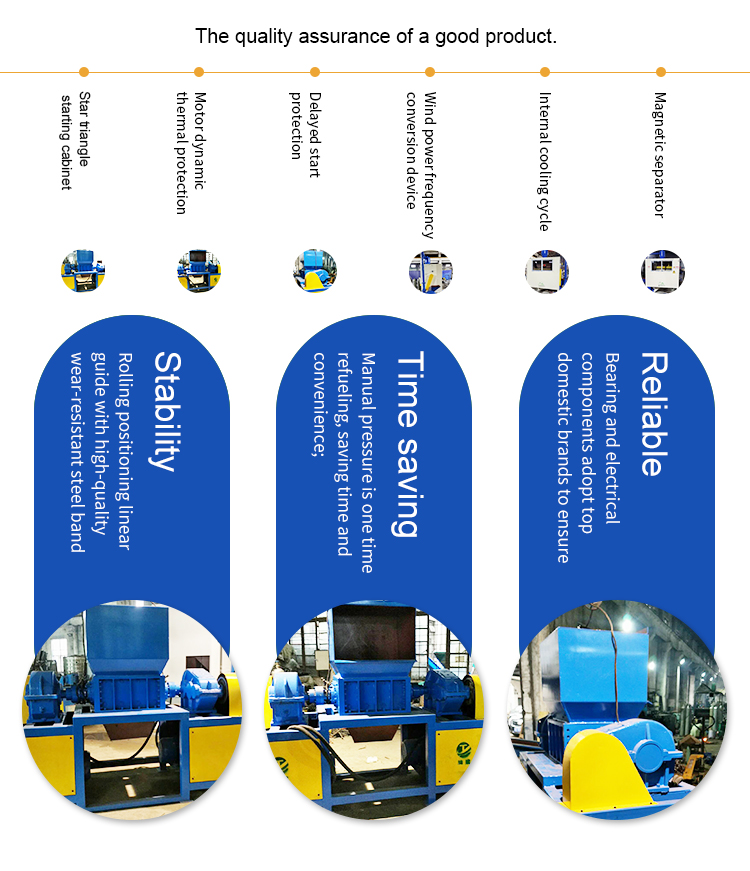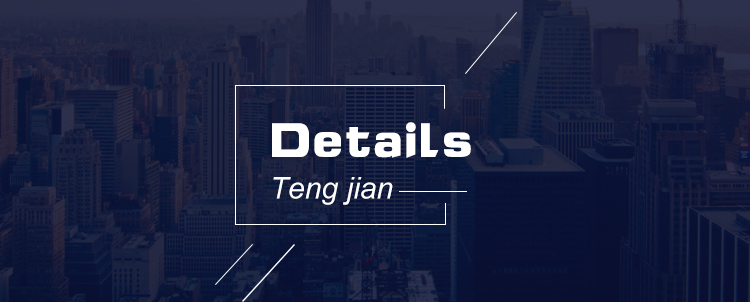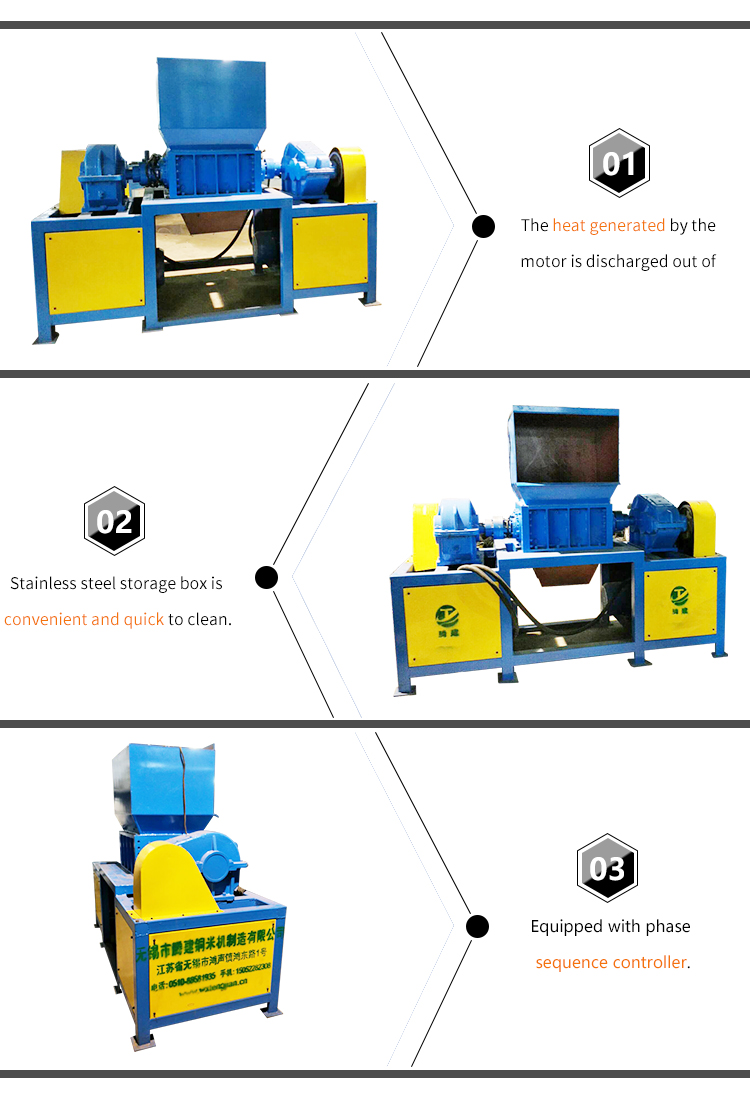 Characteristics of the equipment
1. Massive dynamic knife with high crushing power. The cutting tool is made of special steel after forging, which has a long solid service life.
2. The body is made of high strength steel plate welded, which can resist high torque and is very strong and durable.
3: adopt microcomputer (PC) automatic control, set start, stop, reverse and overload automatic reverse control function.
4. The equipment has the features of low speed, high torque, low noise and dust meeting environmental protection standards.
5. Easy to adjust, low maintenance cost and economic durability.
6: all the cutters of the tengjian copper rice machine in wuxi city, jiangsu province are produced by our company
To design the diameter, thickness, claws and material of the cutter to meet the customer's demand.