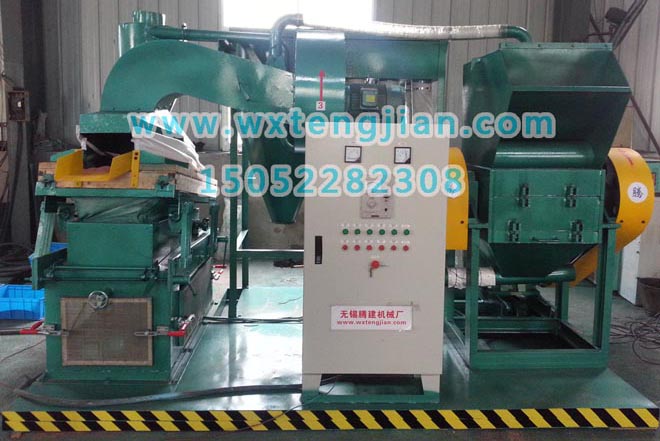 In recent years, the copper rice machine market is booming, the reason, I think, should be that it meets the development needs of the user market.
Copper rice mill is a kind of renewable resource treatment equipment. After crushing and separating, the finished products are copper and plastic. Because of the high purity of separation, the recovery rate is also very high.
Copper as a precious metal, its regeneration process is changing with each passing day, and gradually towards industrialization, mechanization, continuity and automation, of course, the scale is also growing, the process is becoming more reasonable, of course, the recovery rate is also increasing. Among them, there is no lack of credit for the copper rice machine. Copper has also gained the greatest benefit from continuous improvement and cost reduction. Where can these copper recovered from the copper rice machine be used?
1. The addition of iron in iron-white copper is less than 2% to prevent corrosion and cracking, which is characterized by high strength and high corrosion resistance, especially in flowing seawater.
2. Manganese white copper has low resistance temperature coefficient, can be used in a wide temperature range, good corrosion resistance, but also has good processability.
3. Zinc-white copper has excellent comprehensive mechanical properties, excellent corrosion resistance, good cold and hot processing formability, easy cutting, can be made into wire, bar and plate, used in the manufacture of instruments, meters, medical devices, daily necessities and communications and other fields of precision parts.
4. Aluminum-white copper alloy has good properties and is mainly used for various high-strength corrosion-resistant parts in shipbuilding, electric power, chemical and other industrial sectors.
In addition to the above, copper also has a lot of uses. Because of its high purity of copper separation, Yanyang Copper Rice Machine has been paid close attention to. It can crush and separate all kinds of automotive circuit lines, communication cables and unprocessable cables of stripper. It can completely separate copper from plastic and achieve the purpose of comprehensive utilization. It has high economic efficiency and no dust and no two pollution.