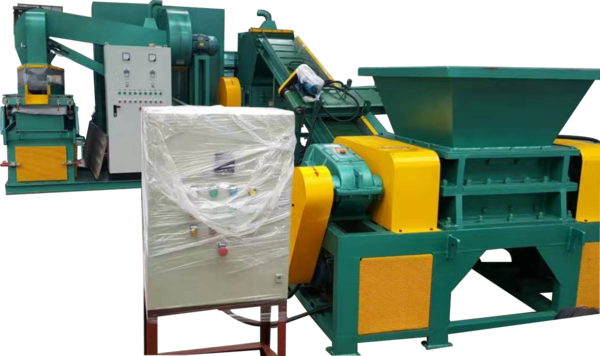 Since we ordered 3 dry copper wire recycling machines last time, our company has signed a long-term cooperation agreement with your company. Tengjian's copper wire recycling machine adopts the domestic advanced waste line separation equipment, with reliable performance and stable operation.
Copper-plastic separation reached 100%, dust-free and non-contamination. In addition, the overall structure of the equipment is easy to transport. Installation. Debugging [after customers buy power supply can be produced] stability is good. High output, the successful development of this machine improves the other copper-rice machine can only produce communication lines [i.e. a single copper wire] but can not produce wool fine and miscellaneous wire shortcomings, solving the burning. The environmental dyeing produced by burning copper can improve the quality of copper recovery and recycle plastics for comprehensive utilization.
Functions: Control system, 1. Star triangle starting cabinet, 2. Motor thermal protection device, 3. Delay starting protection function.
It is easy to operate and can be fed once and after crushing. The fan can be transported and separated by dry type. The copper and plastics can be separated completely and the purpose of comprehensive utilization can be achieved. No dust and no secondary pollution, and has a higher economic efficiency of recovery, and a high-speed copper and plastic recovery process.